Publications
Selected Publications

2010 PUBLISHING PIPELINE: COMING ATTRACTIONS
COMING MAY, 2010: PARANOIA: The Conspiracy Reader (Volume 1) will contain the same cutting edge political commentary, interviews, paranormal and UFO articles, fringe ideas and Paranotes. Each volume will be like a double issue of the magazine! Size is approximately 140 pages - no subscriptions available. $17 US http://www.paranoiamagazine.com/volume1.html
THE UNINVITED STATES OF AMERICA
The Long Crisis, PsyStrat & Tavistock Agenda Revealed
Worldview Warfare -- Is popularity the ultimate coup?
By Iona Miller, 10/2009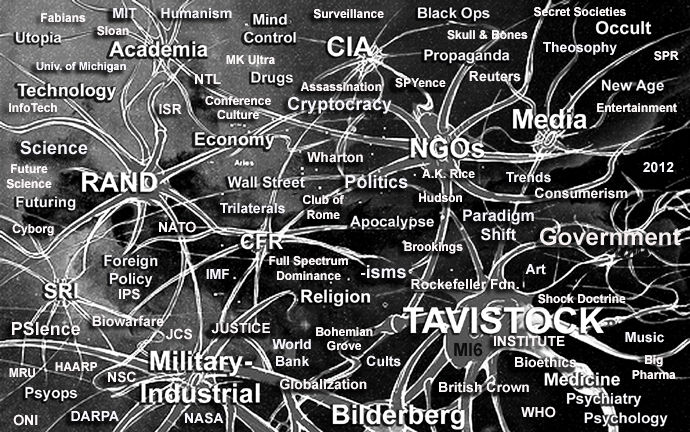 Tavistock Formula for Formation of Pathology: Deception, Brainwashing, Dissociation, Conditioning, Negative Injunctions, Forced Choice, Engineered Consent, Double-bind, Dual Reality, Peer Pressure, False Identity, No Exit, Full-Spectrum Dominance = Demoralized Mind Controlled Population; "Bread & Circuses" Formula > The Spectacle > Predictive Programming > 'Manufractured' History

Don't Fall for It: Loaded Words, Loaded Images, The Bandwagon, Polarities, Card Stacking, Isolation, Faulty Reasoning, Conflicting Dualities, Mystique, Perceived Authority, Tunnel Vision, Paradigm and Process Addiction, Soul-Abuse, Sleepwalking, Trance Manipulation, Awareness Gap, Social Conditioning, Science Taboos, Cognitive Distortion, Defensive Routines, Cover Ups, External Rewards, Herd Processing, Oppression, Dehumanization, Injected Ideology
*
2009 PUBLISHING PIPELINE: COMING ATTRACTIONS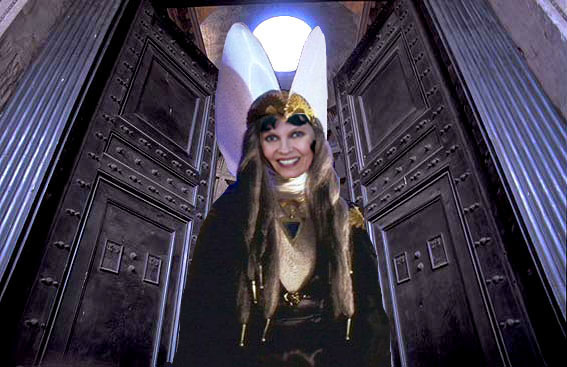 ***4/09 - Paranoia Magazine #50, "DUNE MEME: Is Earth Becoming a Dune Planet?" (USA) <>
Imperialism, Charismatic Leadership, Messianic Hunger, Corporate Feudalism, Neuro-Bio-Info-Cogno, Secret Societies, Culture Collapse, Drugs, Cults and Jihad. Earth is becoming more and more like DUNE, the desert planet. Petrocollapse, economic and climatic meltdown means class war, drought, food and water shortages. Humanity battles for survival with OILogarchy, full-spectrum mind control, ubiquitous drugs, religious cults, imperialism, face-dancing spooks, corporate feudalism, elitist families, secret societies, would-be saviors, AI, clones, genetic manipulation and Jihad. Frank Herbert called it decades ago. But where is our mything link, our Dune Messiah?
***5/09 - Alchemy Journal, Vol. 10 No. 1, "Anima Mundi: Soul of the World" (Australia)

The Alchemy Journal is published by Salamander and Sons for the International Alchemy Guild. Current issue of the Journal (Vol.10 No.1), themed the ALCHEMICAL FEMININE. The issue features Gudni Gudnasson, Abigail McBride, Dr. Bruce Fisher, Iona Miller, Steve Kalec, Michael Pearce, Karen Bartlett, Dr. Theresa Ibis, Tamara Nikolic and Jay Hochberg, Rubaphilos Salfluĕre, Andrew Minkin, Dennis William Hauck, Darcy Kuntz, Mike Ridpath, Alexander Price, and Jeannie Radcliffe, among others, and will be available shortly.
***Bleeding Edge - Antibothis Occulture Journal, Vol. III, (Portugal) "Manifest Destiny Manifesto" (Iona also appeared in Vol.I) ANTIBOTHIS is a collection of book anthologies featuring texts, interviews showcasing a variety of ideas that are a genuine alternative to the dogma of conformity, the commitment to disconnect the cables of corporhate coolonization, disinverting cultural reality through the dissemination and dispersion of alternatives vortices of information and infinite chaotic propaganda, speculation, simulation, stimulation, to revolutionize the dynamics of life in a total process of cultural transformation, reclaiming our guts and revolt in the name of imagination in opposition to a toxic life of low awareness, herd mentality and programmed though, infecting human minds and alter their behaviour.
Forthcoming issues of ANTIBOTHIS feature texts/interviews from/with :
John Zerzan, Joe Ambrose, Ray Kurzweill, Earth First, Stewart Home, Z..ev, Aki Nawaz (Fun-Da-Mental) , Terre Thaemlitz, Crimethinc, Nigel Ayers (nocturnal emissions), Lob, Monochron (vienna art group), B-Eden (pyromania arts, ex:psychic warriors ov gaia), Aragorn 23, Tactical Art Coalition, FoolishPeople, Randall Pike, Tom McCarthy, Ewen Chardronnet, Transnational Republic, SocialFiction, Iona Miller, Chad Hensley, Adi Newton (Clock Dva), Robin Rimbaud ( Scanner ), among many others.

Scheduled for the cd compilation included in the book:

Master Musicians of Joujouka, Kawabata Makoto (acid mothers temple), Post Human Tantra, Astro (hiroshi hasegawa) Gjoll, Ewen Chardronnet, among many others .
Publications

PRINT BOOKS:
The Modern Alchemist (1994, Phanes)
Magical & Ritual Use of Perfumes (1990, Destiny Books, ITI) English, Hebrew, German, & Br. Portuguese editions
*
E BOOKS:
Dreamhealing http://dreamhealing.iwarp.com
History of Digital Art 101 http://digitalarthistory.iwarp.com

Holistic Qabalah http://zero-point.tripod.com/holistic/Holistic.html
Pantheon: Gods & Goddesses in Nature and Our Nature http://zero-point.tripod.com/pantheon/pantheon.html
The Diamond Body http://zero-point.tripod.com/diamondbody/dbodytoc.html
Future Science futurescience.chaosmagic.com
Beyond MK ULTRA beyondmkultra.50megs.com
Mind Control for Dummies mindcontrolfordummies.50megs.com
Spiritual Physics spiritualphysics.50megs.com
Spiritual Alchemy http://spiritualalchemy.iwarp.com
Occult ESPionage occultespionage.50megs.com
The Triangle Book of St. Germain, (2007) trianglebook.50megs.com
*
JOURNALS:
Chaosophy Journal 1993-2007 - Editor chaosophy.50megs.com
Journal of Nonlocality & Remote Mental Interaction (JNLRMI) – Asst. Editor
"Quantum Bioholography" "Intent vs. Belief" http://www.emergentmind.org/journal.htm
Journal of Interdisciplinary Crossroads, "The Demiurgic Field" http://creativity.chaosmagic.com/about.html

*
ANTHOLOGIES:
Psychedelics Reimagined 1995, (Autonomedia) "Chaos As the Universal Solvent"
Psychedelic Monographs & Essays (Lyttle) "Tantric Lunar Resonance Meditation"
The True Meaning of the da Vinci Code, Pope (2005) Science-Art (Australia) "The Diamond Body"
Lux Artillery: An Arsenal of Exceptional Women, Zora Von Burden (Bay Area) "Interview of Iona by Zora"
Antibothis Occulture Journal 2007, (Portugal) "PandroGENy: YabYummy Way"
HunterGatheress Literary Journal, 2008, Joan d'Arc (USA) "St. Germain Triangle Book Decoded" http://huntergatheress.com
HunterGatheress II, 2008, Joan D'Arc (USA) "Manifest Destiny Manifesto"

The Art of Fetish, Gartel (2007) Epilogue: "Cyberotica in Technoshamanism"
*
PRINT MAGAZINES:
Dream Network -
"Chaos and Consciousness" Pt. 1 and 2
Nexus Magazine -
"Schumann's Resonance and Human Physiology"
"Voice of the Planet"
"DNA: Helix to Hologram"
"Siren Song of the Earth"
Paranoia Magazine -
#44 "Blinded by the DMT Light"
#46 "Tom Bearden: Wizard of Zero Point",
#49 "Just Say Know to Your Neo-CONtrollers" http://paranoiamagazine.com
#50 "Dune Meme: Is Earth Becoming a Dune Planet?"
Alchemy Journal, (Brisbane, AU) Vol. 10 No 1, Spring 2009, "Anima Mundi: Soul-Filled World" http://www.alchemyjournal.com/

Der Golem (Germany) "VR Magick", 2006 http://www.golem-net.de/
*
E ZINES:
Pop Occulture, "PandroGENy: A Love Story of Gender Reunion"; "Free Lunch" http://www.popocculture.com
Alkemia, "Chaos As the Universal Solvent"
Nexus Magazine - "Schumann's Resonance and Human Physiology" http://twm.co.nz/schumann.html
*
FILM
"Reality Portal: The Peace Project; Freedom Fighters" (Amsterdam)
www.realityportal.info
"The Bride of Deception," Gartel & Judd (Phoenix)